How to Make Legal Process Outsourcing Work?
Posted On March 3, 2021
Let's start with the basics, shall we? The poser that's on the minds of every business house. Would it be too invasive? Is it wise to subcontract something as substantial as Legal process outsourcing? The answer to the second query would be a resounding yes. Recently, a global survey conducted by The Wall Street Journal confirmed that outsourcing has accelerated and is "growing across mature functions like IT, HR, finance, and legal", to name just a few verticals. When the need of the hour in these pandemic times is to keep down costs and shore up value, legal process outsourcing is the best route to take.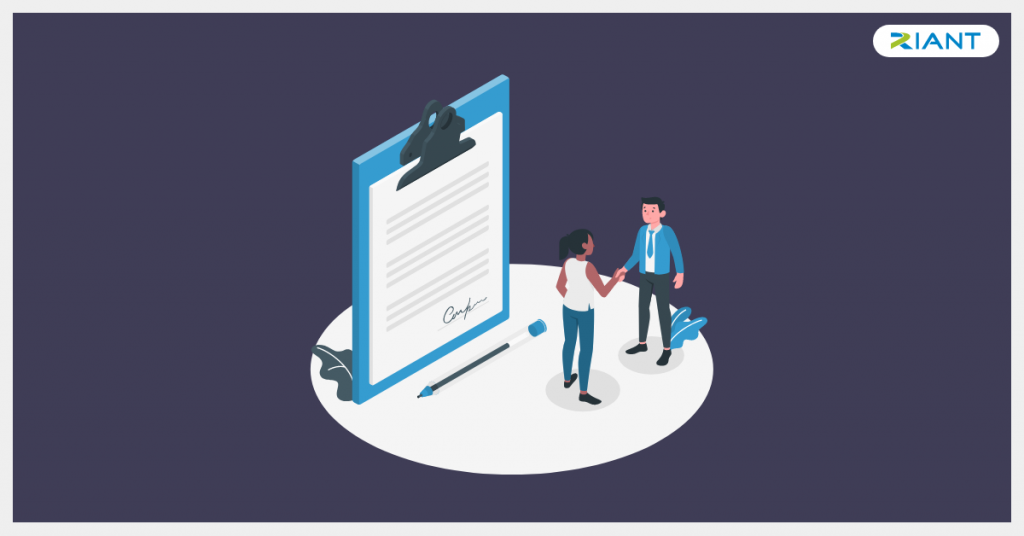 As a buyer, it's but natural for you to assume that you've hired an external vendor for work, you formerly did by yourself. But truth be told it is a buyer's expense that becomes a vendor's revenue stream; and diverse P&Ls mean different interests in managing cost in addition to risk.​
As you must be well aware, legal processes and proceedings are primarily broken into 5 categories – Administrative, Intellectual, Litigation, Contractual and Research & Analysis. Corporate legal departments must analyse what needs to be outsourced and also chalk out the delivery time for the same. Legal process outsourcing can be considered a three-way relationship that comprises – internal stakeholders, LPO providers as well as outside counsel. Now, let's find out how best we can make this relationship work effectively.
Conduct a joint relationship launch: Start right regardless of whether the project is managed by the legal process outsourcing provider or the external counsel. Begin by sharing objectives, clear-cut deadlines, how the organisations will work alongside the other, responsibilities, and clarity on roles, rights, responsibilities and most importantly, discuss accountability.


Communicate objectives to stakeholders: There's a fairly good chance for the LPO to feel defenseless [pardon the pun!) against the looming outside counsel and law department members. To get your job done more proactively and quicker with minimal delays, give the stakeholders a ringside view of the background and the precise reason for outsourcing.


Ensure there is a SPOC at the stakeholder level: Outsourcing has multiple moving pieces at the same time. For quicker job completion and resolutions, there has to a single point of contact among stakeholders who can throw light on urgency of the job at hand.


Build a dashboard for clarity of work: Who does what, when and the time taken towards the same? Get the answers in one go by just building a dashboard for openness. Here's a pro tip: always tie your metrics to the objectives. Is it cost-based, time-based or basis precision? Know the answers while building your dashboard.


Evaluate advancement of business over time: Keep checking the process and progress of work done by your legal process outsourced vendor. Are the strict deadlines been adhered to? How about precision and clarity of the job at hand? End of the day, it needs to make pure business sense to you should you need the said LPO for the next job.
Since 2017, Riant Data has been helping clients design custom databases and work closely with litigation teams to cull datasets. Just a few of the services pertain to Document imaging, OCR, Electronic document numbering, Document coding, Logical document unitization, Creation of load files and Redaction. Need to hire the most trusted legal process outsourcing vendor by global clients? Fill in your details and requirement below & we'd be happy to connect!